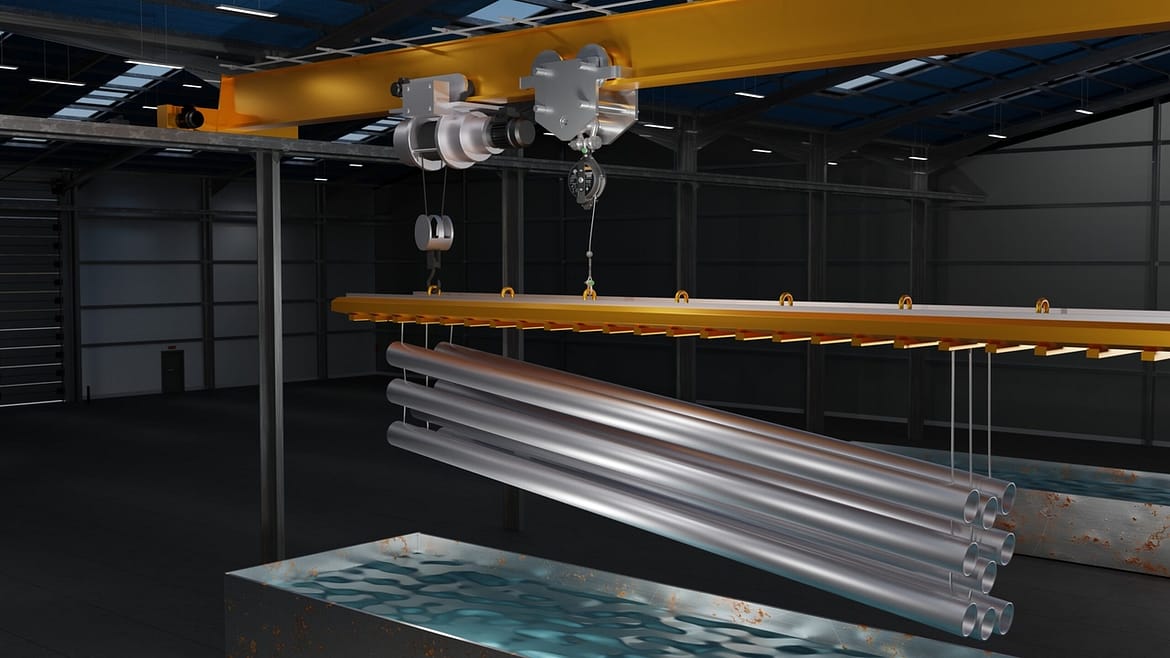 Using a load arrestor in a galvanising plant can enhance safety by preventing accidents and injuries related to the handling of heavy loads, such as metal objects, being moved during the galvanizing process. A load arrestor, also known as a 'Guard', 'load arrest device' or 'load arrester', is a device designed to limit the movement of a load in the event of a failure in the lifting equipment, normally a hoist. Here's how load arrestors can be beneficial in a galvanising plant:
Preventing Accidents: Load arrestors provide an additional layer of safety by restricting uncontrolled movements of heavy loads. In the galvanizing process, large metal objects are lifted and moved, which can pose a significant risk if the lifting equipment fails. A load arrestor can prevent these loads from falling and causing accidents.
Emergency Stop: Load arrestors are equipped with an emergency stop mechanism that quickly stops the movement of a load in case of an accidental fall, such as when the lifting equipment malfunctions. This can prevent further accidents and injuries.
Reduction of Impact Forces: Load arrestors are designed to absorb and dissipate energy, reducing the impact forces that would otherwise occur is the emergency brake engages. This is particularly important in preventing damage to both the load and the surrounding equipment.
Worker Safety: Load arrestors can improve the safety of workers involved in the lifting and movement of heavy loads. By providing a controlled arrest of the load's movement, the risk of sudden load drops or swings is minimized.
When implementing load arrestors in a galvanizing plant, consider the following:
Proper Installation: Load arrestors should be installed according to the manufacturer's guidelines and recommendations.
Regular Maintenance: Like all safety equipment, load arrestors need regular inspections and maintenance to ensure they are in proper working condition. This is especially important in galv. plants, where vapours create a more corrosive environment.
Compatibility: Ensure that the load arrestors are compatible with the specific loads used in your galvanizing plant.
Compliance: Check if there are any relevant industry standards or regulations that specify the use of load arrestors in galvanizing plants. Compliance with these standards is important for ensuring the highest level of safety.
Before installing load arrestors, it's advisable to consult with safety experts, equipment manufacturers, and industry guidelines to determine the most suitable type of load arresters for your plant's needs and to ensure proper integration into your safety protocols. Be sure to contact Guard Load Arrest if you require advice about your particular setup.